TTD Cottage Donor Management Regsitration, Get Digital Passbook for signing to book Rooms, cottages, Guest Houses, Darshan in Tirumala, Tirupati. Tirumala Cottage Donors Online Services check now.
Tirumala Tirupati Devasthanam Governning board has gone to digital Donor Management of Cottages. Let us first know who is a Cottage Donor. Devotees who have donated 1 lak rupees or more for cottages construction or infrastructure development are called cottage donors. The board will give them a facility to book room for a couple of days in normal times. Around 60 Guest houses, Cottages and Complexes are built with the same effort by the board.
A recent study in misuse and miscommunication of the donors faced on utilizing is done by the board. The feedback to provide a transparent procedure is requested by the devotees. So board has finally started an online TTD Cottage Donor Management System.

Registration Procedure for TTD Cottage Donor Management System in Online:
No User sign up is available for this facility. As TTD has perfect record of every single donor, The CDMS office staff will approach the devotee with his communication details.
The officer will take the details of Email, Mobile Number for creating a User Login in cdms.ttdsevaonline.com website.
Donor will get his own self declaration form in Online or SMS for verification purpose to create login. After successful Verification Board will share the user credentials. There is a service desk for devotees help available in work.
Contact Details for Assistance in TTD Cottage Donor Management System:
Support Helpline for Booking: 0877 – 2263470
Email Id: dyeor2@gmail.com
For any problems in Donation or Privileges:
Phone: 0877 2264258
Email id: cdms@tirumala.org
How to book Accommodation by using Ttdsevaonline CDMS Portal?
Visit cdms.ttdsevaonline.com website and use your TTD Cottage Donor Login details for loggin into Self Service portal.
Rooms based on type of donation scheme was automatically displayed on the screen. Check the availability on your desired date. Proceed with filling options of Self-Check in or Booking for others.
Enter Identification Details for generation of booking receipt. Download the copy and present at the CRO Online Room Reservation office to get your accommodation on the particular date.
Kindly we request every donor to maintain his or her login credentials secret. If you found any suspicious activity on your login approach without fail the service desk to take appropriate measures.
How to Generate TTD Digital Passbook online: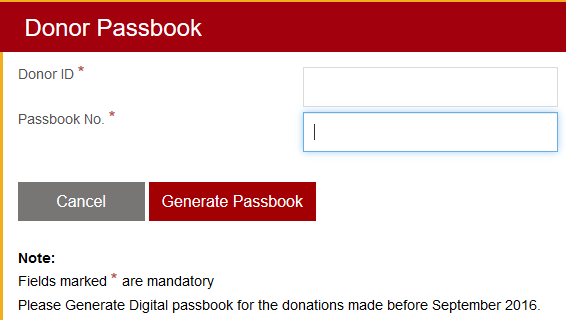 Visit Digital Passbook Link to generate donor Digital Passbook.
First enter the Donor ID and Passbook Number. Select Generate passbook button to get the login credentials for your email id.
Selecting the Self Service for Existing Donors: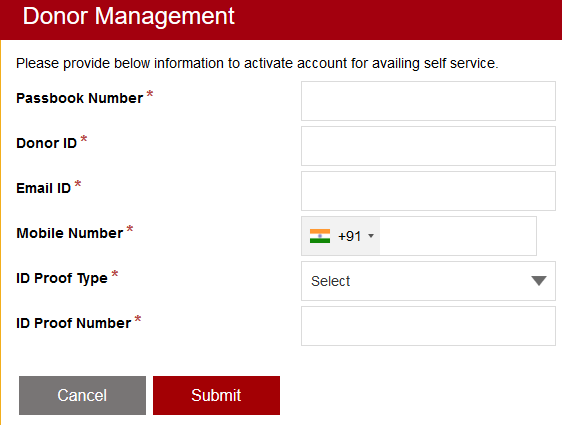 Fill the Passbook Number, Donor ID, Email ID, Mobile Number, ID proof type and Number. The link is available in home page. Select the submit button for enabling the donor login portal.