Tirumala Srivari Seva for Voluntary Service in Tirumala and Tirupati temples. Laddu Seva, Parakamani Seva, Arjitha Seva Tickets, Temple Service application check now. TTD Srivari Seva Application Form PDF Download.
Tirumala Tirupati Devasthanams(TTD) manages around 10,000 Temples all over the state. But its main temple to look after is Sri Venkateswara Swamy Temple. This devotional place attracts around 1.5 Lak devotees per each day. More than 100 Thousand try to have a darshan or Lord balaji in various time slots.
Previously TTD tried to hire contract employees, but it was unfruitful because of cost and transparency in service. The Executive Officer of TTD board has started Srivari Seva service option in Tirumala and Tirupati.
Under this scheme devotees belonging to 10 States in India can participate for free voluntary service. Daily a need for 1 to 5 thousands staff needed for various temple activities. Let us have a look about sevas available for Srivari Sevaks.
Parakamani Seva – For nationalised bank employees only.
Laddu Seva – Distribution of Laddu Prasadams in TTD counters.
Annadana Seva – Various food distribution centers, Vengamamba Anna Prasada centre, Q-lines, Temple Q Management etc.
How to apply for Tirumala Srivari Seva Vouluntary Service:
There is no Srivari Seva service tickets available to book. It is a free enrollment. Temple will provide accommodation, food and one day darshan for free after service completion. A reward of two Laddus are given at the end of service. The accommodation for Male sevaks is at Seva Sadan near RTC Bus depot. For Female Sevaks accommodation is at PAC III complex.
Srivari servaks must appear for service in grounds. Maximum of 7 days are allowed for participation in service. For laddu seva it is three days, Parakamani Seva only 2 days. Enrolments for Parakamani seva is limited to 250 to 400 per each day.
Laddu seva and other duties, temple darshan q management etc will be max of 7 days. Devotees can even apply directly with enrolment form at Srivari Seva Sadan Office.
Srivari Seva Application Form Download
TTD Srivari Seva Online Registration for Service in Tirumala temple: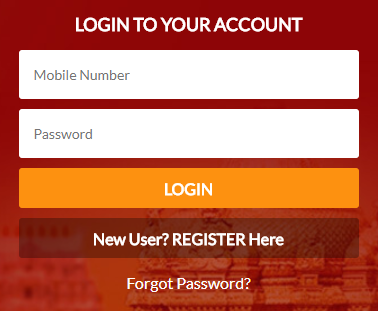 Devotees who want to spend their time in service to lord and people, visit srivariseva.tirumala.org
Here an user need to be registered by the Leader of the group. In his account and credibility all the other participants are allowed to participate. Age limit is between 18 years 65 years for applicants.
Check the availability before going for login and registering. The seva ticket booking is same as darshan booking and no money is collected for enrolment into Tirumala Srivari Seva.
Check the instructions and important notes before you book. Once appeared for the Service, you cannot repeat your service till three months period.
For Arjitha Serva ticket you need to go in www.ttdsevaonline.com. This Srivari Seva is a volunteers type not a darshan related.